Political Compass
I've talked about this before somewhere, but Ewan Watt has done it, so I feel I will. My

Political Compass

result is Economic Left/Right: -6.50 and Social Libertarian/Authoritarian: -6.87. I'm the little red dot on this graph.



Which sits on top of this: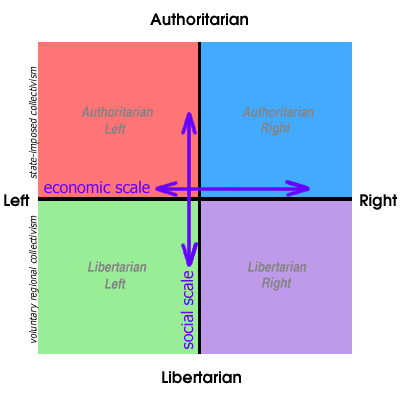 And can be compared to this:


xD.
&nbsp
recent posts
&nbsp
friends' blogs
&nbsp
political blogs
&nbsp
blogs i like
&nbsp
photography blogs
&nbsp
links
&nbsp
political tools
&nbsp
archives
&nbsp
sadly gone
---